Keep Pace with Growth in Encrypted Traffic
Firebox M590 and M690 firewalls are specifically engineered for midsize and distributed enterprises that are struggling to effectively and affordably secure networks in the face of explosive growth in bandwidth rates, encrypted traffic, video use, and connection speeds. With an operating system built on the latest multi-core processors the M590 and M690 have all the power they need to run their security scanning engines in parallel, without causing a bottleneck in performance.
Unified Security Defeats Complexity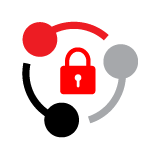 WatchGuard Cloud provides full visibility into your network so that you can make timely, informed, and effective decisions about your network security anywhere, anytime. The platform displays 100+ dashboards and reports that allow you to quickly see high-level trends and anomalies, then drill down into detailed information on each.
A Cloud's-Eye View of Your Entire Network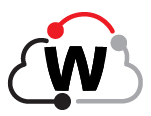 Cross-platform integration is essential to deploying a Unified Security Platform™. Direct Firebox and AuthPoint integration enables multi-factor authentication through the Firebox itself, eliminating the need for a separate RADIUS server and ensuring VPN access is securely extended to your users.
Expansion Modules For Greater Port Density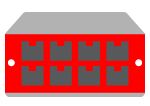 The Firebox M Series provides empty bays that can be used to add network modules to define a configuration that meet the needs of almost any network configuration. Each appliance has an open module bay for expansion modules, with options for 8 x 1 Gb copper, 4 x 1 Gb copper, 4 x 1 SFP, 2 x 1 SFP+, or 4 port multispeed ports. Network modularity empowers IT pros to customize the port configuration to meet their needs, while ensuring the flexibility to adapt the firewall as their network evolves.
Power over Ethernet Support

Firebox M590 and M690 can be equipped with a 4 port multispeed POE+ module that eliminates the need to have separate power running to peripheral devices. POE+ ports simplify the process of powering other devices, like security cameras or WatchGuard's USP Wi-Fi Access Points.
Easy to Manage

It's in WatchGuard's DNA to deliver advanced network security technologies that were previously thought to be too complex for small and midsize organizations. We take these enterprise-grade technologies and make them easy to manage and deploy. The end result? Small to midsize businesses have one solution, delivering enterprise-grade security, that can be managed from a single-pane-of glass centralized console.