Robust Wireless for High-Density Indoor Deployments
Prepare your indoor network with the AP432, our high-performance Wi-Fi 6 access point that is essential to support every wireless need with ease. Simplified management is delivered with WatchGuard Cloud, unlocking endless possibilities across captive portals, device health, remote VPN, user management, and more.
Powerful Wireless Experience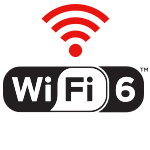 WatchGuard's Wi-Fi 6 access points include a complete and powerful wireless feature set delivered by a zero-touch deployment experience. Utilizing secure WPA3 encryption, the AP330 is perfect for medium-density indoor environments requiring reliable performance and dedicated security. High-efficiency Wi-Fi is enabled through dedicated radio scanning, centralized management, intelligent reporting, and deep visibility into wireless ecosystems to stay focused on what matters.
End-to-End Management Features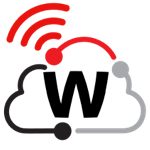 Ensure a comprehensive view of crucial reporting such as signal strength, bandwidth consumption, and distribution. Captive portals deliver excellent wireless experiences while keeping them secure. Manage multi-tier and multi-tenant ecosystems by reducing the complexity of managing multiple services. Efficiently deploy, configure, and report Wi-Fi connectivity for every user with deep cross-platform integration to WatchGuard's portfolio of products.
Flexible Management of Wi-Fi in WatchGuard Cloud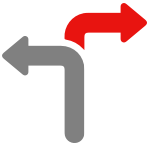 A standard license for Wi-Fi in WatchGuard Cloud offers basic Cloud management features that include 24-hour reporting, comprehensive 24/7 support, diagnostics, inventory management, and beyond. WatchGuard Unified Security Platform Management™ licenses for Wi-Fi in WatchGuard Cloud offer everything included in the Standard license plus 30 days of reporting, VPN configuration, advanced PSA integration, and much more.
Add Wi-Fi 6 to Every Space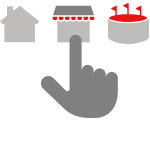 Wi-Fi is essential to stay connected, work, play, and manage IoT devices. WatchGuard's Wi-Fi 6 access points deliver exceptional performance with an easy way to benefit from the security across many use cases such as remote work, retail experiences, and expansive campuses. An ideal Wi-Fi 6 solution to support low-density indoor environments like small offices, restaurants, retail, or remote workers is WatchGuard's AP130.
Get Hands-on with a Free Demo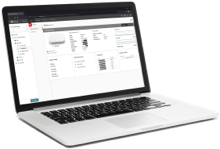 Our secure Wi-Fi 6 access points are managed in WatchGuard Cloud. Get hands-on access to the ease of manageability, ability to identify network status, and so much more with a free demo.